Palm roofs panels 115 cm (12111)
9,45 EUR
incl. 16 % VAT excl. shipping costs
Product.Nr. 12100
weight 0,51 KG
Shipping within 24 hours
delivery time 24 Hours
Palm roofs panels 115 cm (12111)
Width: 115 cm | Length of foliage: 60-80 cm
40 cm double layer over the entire width

Using these palm roofs panels depends on the limit of your own imagination, because this natural product is ideal for many applications.

We, we are the direct importer of palm roofs from Thailand.


Weather resistant and durable, suitable for bamboo frame, wood, metal, etc.
For normal or indoor use, we recommend overlapping the panels at a distance of 20 to 30 cm.
For good weather and rain resistance outdoors, we recommend a distance of 6 to 10 cm.
As a general rule, 3 panels per m² and 6 panels for good waterproofing are required.

Customers also purchased
Lot of 50 pannels 25 cm larg
72,95 EUR
incl. 16 % VAT excl. shipping costs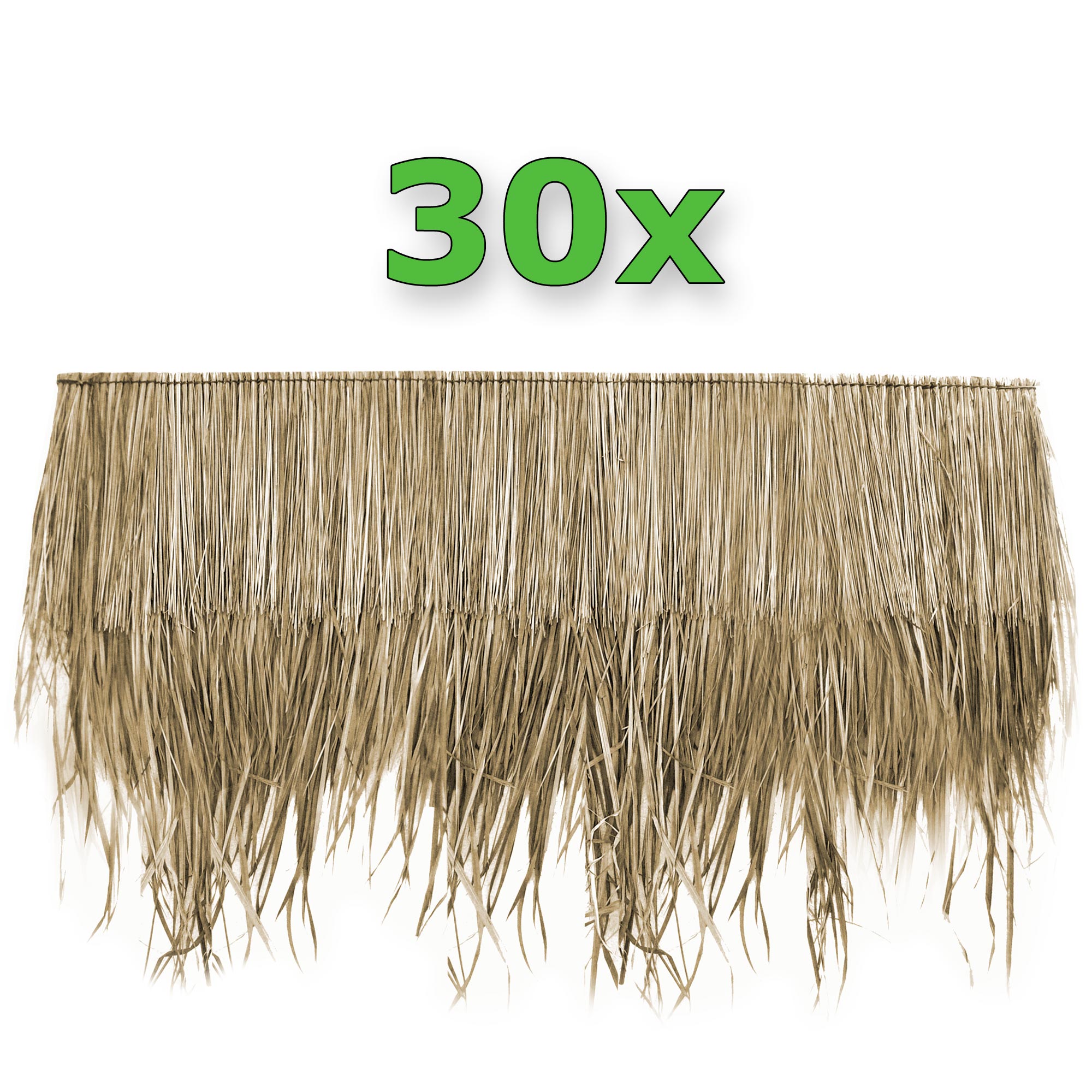 30x Palm roofs panels 115 cm (12111)
190,98 EUR
incl. 16 % VAT excl. shipping costs
Palm roofs panels 25 cm larg
16,95 EUR
incl. 16 % VAT excl. shipping costs